Easy Veal Osso Bucco Recipe
Preparation Time:

30 mins

Serves:

8

Cooking Time:

180 mins

Ready Time:

210 mins

Difficulty:

Easy
1 x 2.5 kg Pack Gourmet Direct Veal Osso Bucco
500 mls Dry White Wine
700gms fresh Tomatoes peeled and chopped
2 Tbsp Tomato Puree
2 Large Cloves fresh Garlic – chopped
Good Balsamic Vinegar or Drizzle.
Grated rind of one large or two medium Lemons
2 Tbsp each chopped Fresh Parsley and Thyme
Butter
Fresh Black Pepper and NZ Flakey Sea Salt
For best results use a large shallow flameproof casserole dish (or two if necessary) wide enough to hold the pieces in one layer.
Pat the Osso Bucco dry with a paper towel. Toss the pieces in a plastic bag containing 1/2 cup flour seasoned well with Salt and Pepper and a tsp of Smoked Paprika.
Melt butter in the casserole dish over heat and brown the Veal on all sides. Remove from the Casserole dish momentarily. Quickly saute your chopped Garlic and fresh Herbs before adding a splash of good Balsamic Vinegar or Drizzle to deglaze the pan. Remove the herbs and retain to add later.
Return the Veal to the Casserole dish.
Pour over the White Wine allowing the Wine to boil for a few minutes before adding the Tomatoes, Tomato Puree and more Salt and Pepper to taste.
Cover the casserole and leave to cook on the top of the stove for at least an hour and a half on low heat. Alternatively bake in a slow oven (around 160 degrees C) for approx 2 hours. Remove the lid of the casserole and continue to cook for 30 mins to an hour or until the meat is literally falling off the bones.
Before serving return the Garlic and herb mixture to the meat and stir through with the Lemon Rind. Retain some of this mixture to sprinkle over each serving.
Serve with rice or Papardelle Noodles and fresh green vegetables.
Don't forget to dig out the marrow from the centre of the bone – this is delicious!
Serves 8.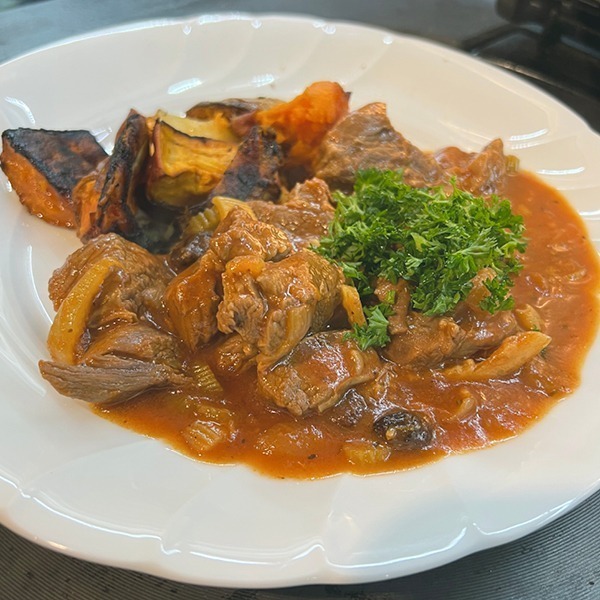 SERVES: 6
Difficulty: easy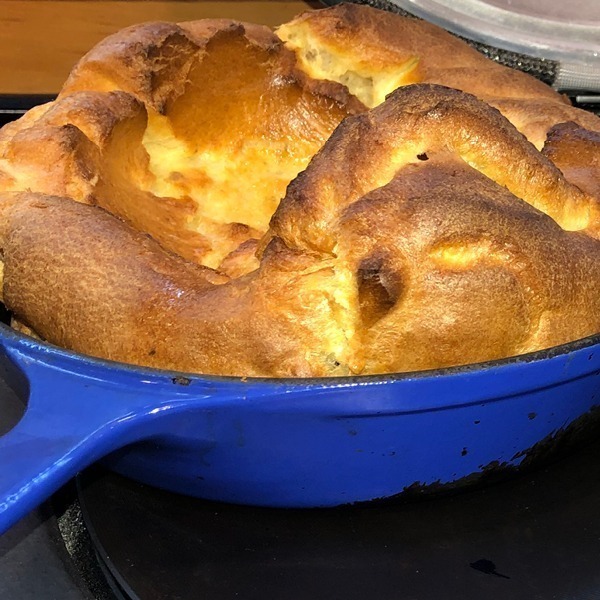 SERVES: 2-4
Difficulty: easy