Duck Braised with White Beans by Neil Perry, Good Food
Preparation Time:

15 mins

Serves:

4

Cooking Time:

60 mins

Ready Time:

75 mins

Difficulty:

Easy
250 g (9 oz) white beans, soaked overnight, then drained
250 g (9 oz) pancetta, cut into 4 pieces
400 g (14 oz) tinned whole tomatoes, puréed
4 garlic cloves
1 onion, chopped roughly
115 g (4 oz/ 1/3 cup) dark molasses
60 g (2 ¼ oz/ 1/3 cup) brown sugar
2 teaspoons dijon mustard
1 ½ teaspoons ground ginger
sea salt
I love this dish. It can be changed around by adding pork sausage, duck confit or belly pork. You can also add some breadcrumbs over the beans with about an hour to go, then dot with butter and you will create a cassoulet effect.
Preheat the oven to 140ºC (275ºF/Gas 1). Cut the duck legs down the centre to separate the thigh and drumstick.
Put the beans into a large saucepan and cover with cold water. Bring to a simmer and cook for 5 minutes, skimming any scum that rises to the top. Drain the beans and rinse. Place the beans in a Dutch oven with a tight-fitting lid (or a heavy-based stewing pan with lid).
Add the duck pieces, pancetta, puréed tomato, whole garlic cloves, onion, molasses, sugar, mustard, ginger and sea salt and stir well. Add about 375 ml (13 fl oz/ 1 ½ cups) water to just cover, put the lid on, and put in the oven for 2 hours.
Remove the lid and bake for 3 more hours.
A nice crust should form and the beans should be tender and the meat soft. Place a duck thigh and drumstick and pancetta piece on each plate and top with beans.
Great with: A big green salad dressed with extra virgin olive oil and red wine vinegar; you will be in heaven. It is so rich that anything else would be overkill.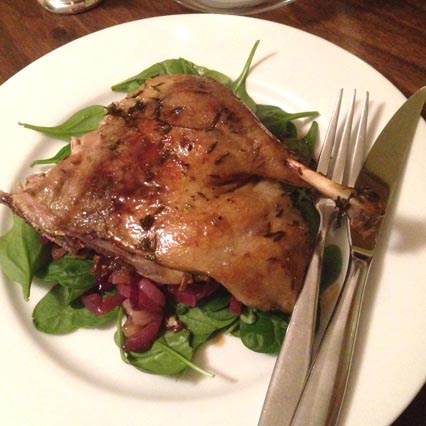 The best duck the country has to offer. Try serving duck instead of chicken next time you entertain. Check out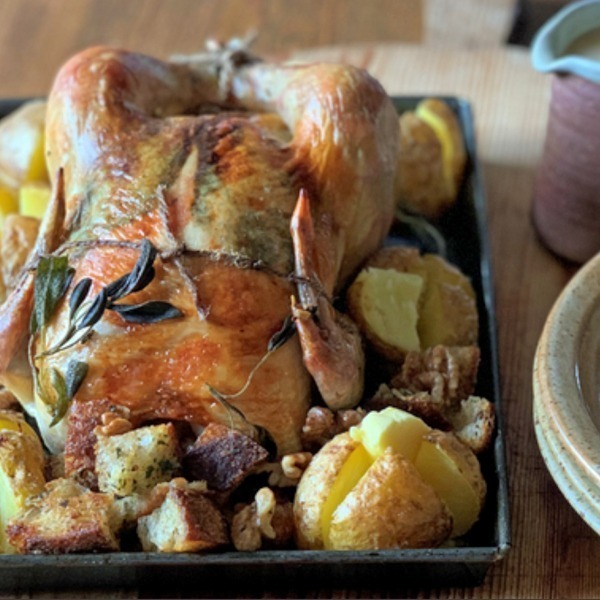 SERVES: 6
Difficulty: easy
SERVES: 4-5
Difficulty: easy
SERVES: 4-6
Difficulty: easy