Delicious Nectarine and Pecan Stuffing for Turkey, Chicken or Pork
Preparation Time:

12 mins

Serves:

4

Cooking Time:

105 mins

Ready Time:

117 mins

Cooking Method:

Poaching

Difficulty:

easy
1.6 kg (approx) Turkey Breast
1-1/2 cups soft bread crumbs (2 slices)
1/2 cup snipped dried nectarines
1/4 cup chopped pecans, toasted
2 tablespoons apple juice or water
1 tablespoon light olive oil
1 teaspoon fresh rosemary, chopped
1/4 teaspoon garlic salt
1 tablespoon Dijon-style mustard
1 tablespoon water
Method:
Preheat oven to 165°. Cut a horizontal slit into thickest part of turkey breast to form a 5×4-inch pocket. Set it aside.
In a medium mixing bowl, combine bread crumbs, nectarines, pecans, apple juice or water, oil, rosemary, and garlic salt.
Spoon stuffing mixture into pocket. Securely fasten the opening with water-soaked wooden toothpicks or tie with heavy cotton string. In another bowl stir together the mustard and water then set it aside. Place turkey, skin side up, on a rack in a shallow roasting pan.
Roast turkey, uncovered, in preheated oven for 1-1/4 to 1-1/2 hours (or until cooked, check by piercing to ensure juices run clear), brushing with mustard mixture during the last 30 minutes of roasting. Let stand to rest for 15 minutes before slicing and serving.
NB: This stuffing recipe would be equally as delicious with Pork Shortloin or Scotch Fillet, and of course with a whole Chicken!
SERVES: 2-3
Difficulty: easy
SERVES: 6-8
Difficulty: easy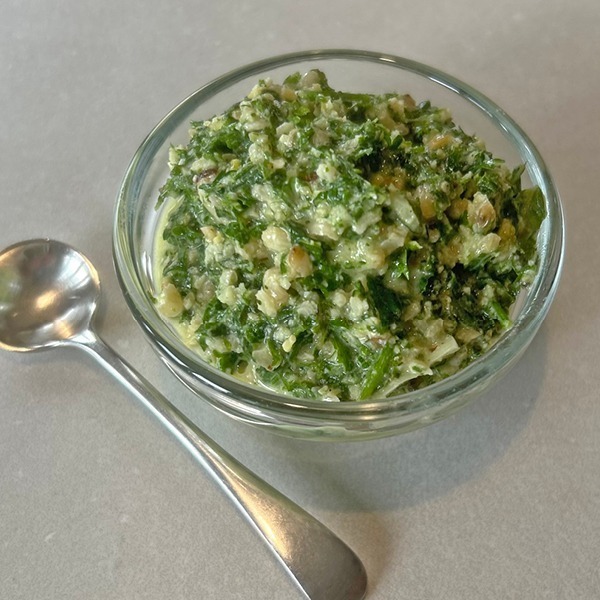 SERVES: 4
Difficulty: easy