Braised Duck with Cranberries
Preparation Time:

15 mins

Serves:

4

Cooking Time:

85 mins

Ready Time:

100 mins

Difficulty:

Easy
(serves 4 )
2 packs of Gourmet Direct duck legs (4 duck legs)
1 red onion, cut into rough wedges
2 Tablespoons plain flour
500ml Gourmet Direct chicken stock
100g fresh or frozen cranberries
1 orange halved
6 star anise
2 teaspoons soy sauce
2 teaspoons Thai fish sauce
salt and pepper
1. Preheat oven to 180 degrees
2. Heat a non-stick fry pan, add duck legs and dry fry until browned all over.
3. Pour off half the duck fat, add the onions to the pan and fry for about 5 minuted until softened.
4. Transfer to the large pan, stir in the flour, cook for 2 minutes and then add stock, stirring all the time.
5. Add the cranberries, orange slices and star anise. Then add the soy sauce and Thai fish sauce. Season with a little salt and pepper and bring to the boil. Turn down to a simmer, cover with a lid then put into the preheated oven. Cook for 85 minutes.
6. Remove from oven, check duck is cooked, check seasoning and put onto a trivet to cool.
Duck may be reheated later at 190 degrees Celcius for 30 minutes with lid on for half that time. Serve with a mixed buttery mash of potatoes and celeriac and mange tout.
SERVES: 2-3
Difficulty: easy
SERVES: 6-8
Difficulty: easy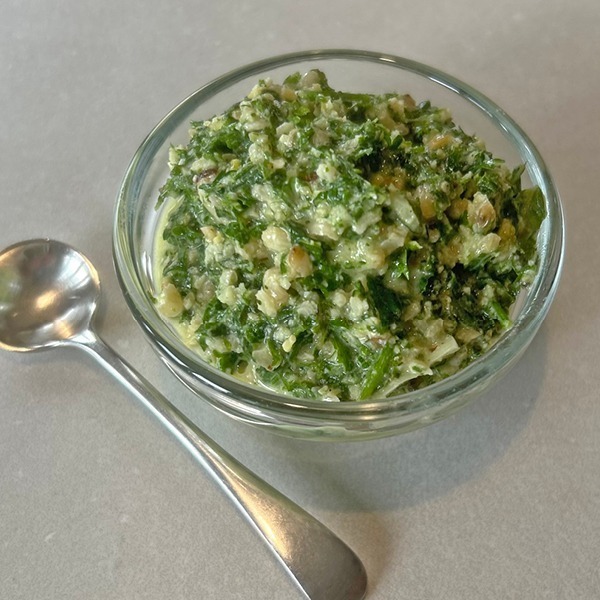 SERVES: 4
Difficulty: easy