Boneless Lamb Leg with Pesto, Sun Dried Tomato and Garlic Stuffing
Preparation Time:

15 mins

Serves:

6

Cooking Time:

115 mins

Ready Time:

130 mins

Cooking Method:

Roasting

Difficulty:

easy
1 x Lamb Tunnel Boned Leg
6 x Semi Dried Tomatoes
4 x Cloves Smoked Garlic peeled
Sea Salt
1 Tbsp Good Basil Pesto
Juice and grated zest of one lemon
2 toast slices Freyers Scandinavian Rye or alternative good brown bread
1 Tsp Djon Mustard
1 Tbsp Balsamic Vinegar  
Preheat oven to 180°C
Wizz Tomatoes, garlic pesto and lemon ingredients together in your kitchen wizz. Add the bread and wiz again until combined to a malleable dough consistentcy.
Stuff the cavity of the Lamb with the stuffing. Heat 1 Tbsp Olive Oil and 1tsp butter to medium heat. Add the lamb and brown well on all sides. Season with salt and pepper. Spread the mustard over the top of the lamb and then sprinkle with Balsamic Vinegar.
Place in oven dish, cover and roast for 1 ½ hours then remove the cover, baste the meat and roast for a further 20 minutes for medium rare.
Rest the meat in a warm place for 15 minutes while you make the sauce.
Drain any excess fat off the pan juices. The stuffing will have leached into the pan – this is a good thing.
Retaining the stuffing left-overs add enough water or lamb stock to suit the number you are catering for. Place over medium heat and gently stir to combine. Serve over slices of succulent roast lamb.
Serves 6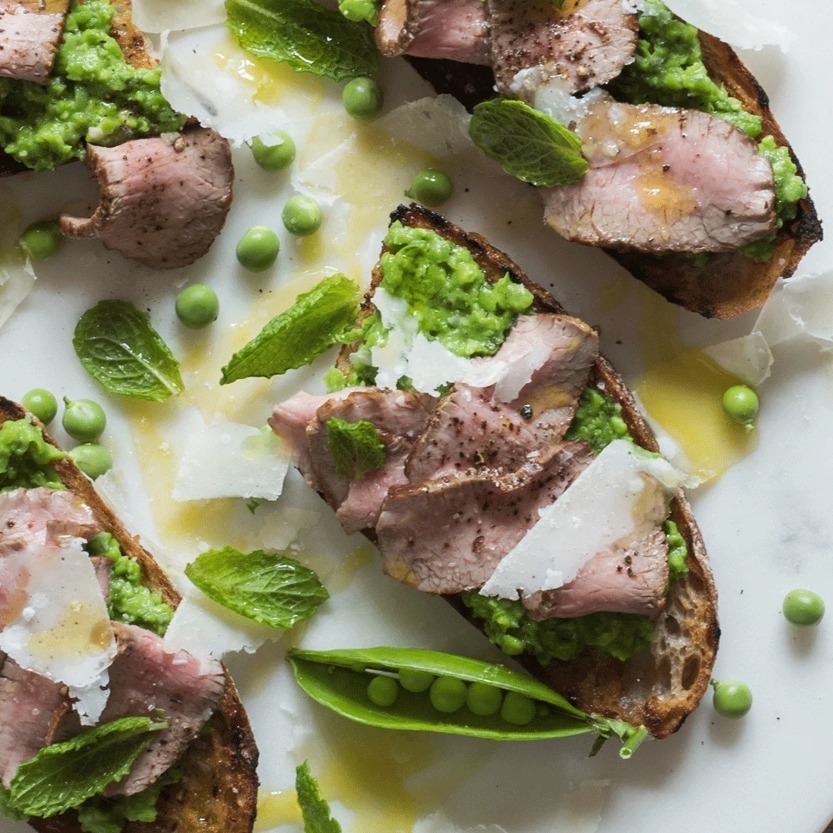 SERVES: 8
Difficulty: easy
SERVES: 6
Difficulty: easy
SERVES: 4
Difficulty: easy