Blue Cheese & Prosciutto Stuffed Turkey Breast, Pineapple & Cherry Tart Tartin
Preparation Time:

15 mins

Serves:

4

Cooking Time:

30 mins

Ready Time:

45 mins

Cooking Method:

Roasting

Difficulty:

easy
(Serves 4) 4 x Gourmet Direct Turkey Breasts
1 x Gourmet Direct Butter Pastry (approx. 200-250gm required for this recipe)
1 x Packet Gourmet Direct Prosciutto
Turkey Breast
4 turkey breasts
220gm blue cheese
1 packet sliced prosciutto
Method
Butterfly turkey breast lengthwise.
Slice cheese into 1cm thick slices, and wrap each in a slice of prosciutto (this helps to keep the cheese in the middle while cooking).
Roast turkey at 180°C for 20 minutes until slightly pink inside.
Rest & cut each turkey breast into 4 slices.
Pineapple & Cherry Upside Down Tart
Puff/flaky pastry rounds – large round cutter 5-6 inch; ¾ cm thick. Place paper under each.
Sugar Mix
20g butter
½ tsp fresh cracked pepper
¾ cup brown sugar
Pinch salt
½ cup balsamic vinegar
Method
Simmer sugar mix until dissolved.
Pineapple – use fresh golden pineapple, trim & wedge pineapple.
6 dried razz cherries per tart – very sour (available from any good wholefood shop/deli).
In small shallow frypan place 2-3 pieces of pineapple, 6 cherries and a heaped tablespoon of sugar mix. Place pastry on top. Chill until required.
Set oven at 200°C and bake 4 tarts for 10-12 minutes until pastry is golden and cooked (tarts can be cooked and kept somewhere warm until turkey is cooked).
To Serve
Place tart in centre of plate – arrange turkey on top of tart and spoon any tart juice around plate.
Garnish with crisp prosciutto.
Tips
All of the preparation for the tart can be done the day before. The tart can be made up the morning before.
Pear or nashi can be used instead of pineapple (any dried fruit can replace cherries. Eg. dates, cranberries).
Wine Match
Vidal Wines Estate Pinot Noir 2004 Marlborough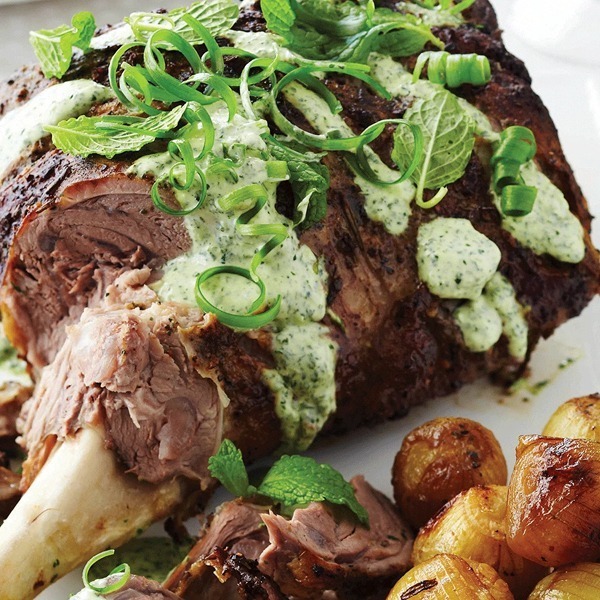 SERVES: 8-12
Difficulty: easy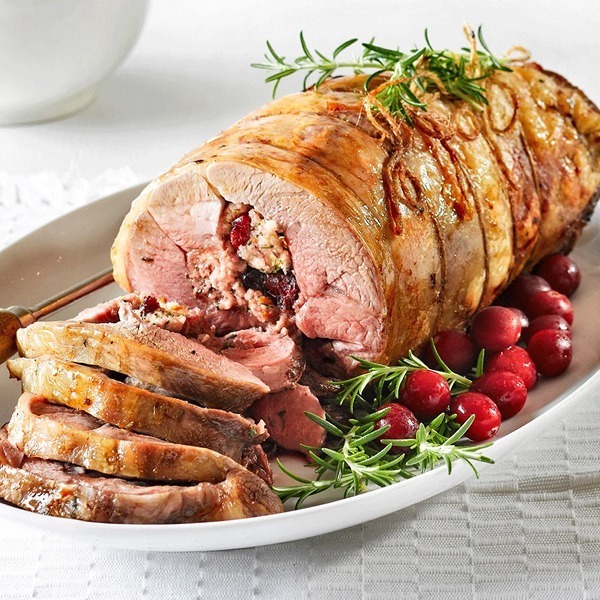 SERVES: 8-10
Difficulty: easy