Blokes Beef Tenderloin Eye Fillet steaks with bacon blanket and bearnaise sauce Recipe
Preparation Time:

10 mins

Serves:

6

Cooking Time:

25 mins

Ready Time:

35 mins

Cooking Method:

Searing

Difficulty:

easy
1 x 1.8kg Gourmet Direct Beef Tenderloin Eye Fillet Cut into Steaks
(you don't have to use all of this – you could cut two steaks and freeze the rest!)
5-6 Rashers Bacon – or One for each Steak
Salt and Pepper
1x Clove Garlic per Steak – crushed!
Preheat oven to 210°C.
Bring the Beef to room temperature.  This is important!
Season the Steaks with crushed Garlic, Salt and Pepper.
Fold the Bacon rashers around the Steaks and secure with a toothpick. (Pointy wooden thing you use sometimes for dental hygiene)
Heat a lightly oiled frying pan and quickly brown Steak on both sides.

Put Beef Steaks into a roasting pan and drizzle with Olive Oil.  Roast in the oven for 20 minutes for a medium-rare Steak.  Remove from oven and leave to stand for 5 minutes in a warm place ensuring that you collect the meat juices to add to the Bearnaise Sauce.
Serve with Bearnaise Sauce.

BEARNAISE SAUCE
Blokes Tip:  Go to the supermarket and buy Kato's Bearnaise Sauce (you'll find it near the Tomato Sauce – resist the temptation to settle for the Train Smash!)– pour into a pot and warm on the stove.  Sprinklle with fresh Tarragon or Parsley.  Discard the packaging and pretend that you made it yourself using the recipe below.  Leave the recipe lying around so that your friends will be impressed!  Make sure the recipe has a few food stains on it or you'll never get away with this!
3 Tbsp Tarragon Vinegar
¾ Cup of Dry white wine
1 Tbsp finely diced onion
1 Tsp mixed dried herbs (or at least 1 Tbsp fresh)
Salt and Pepper
1 Tsp Dried Tarragon
3 Egg yolks
1 Cup melted butter Combine Vinegar, White Wine, onion and herbs with Salt and Pepper in a saucepan and bring to the boil reducing the mixture by half.
Beat Egg yolks and then add wine mixture into the egg beating fast to prevent curdling.  Gradually add the hot melted butter, beating until thick.
Return to saucepan and beat for 1 minute over moderate heat.  Taste test and if required add extra seasoning and/or some lemon juice beating as you do!  You can add the meat juices from the standing dish at this point.
© Gourmet Direct Limited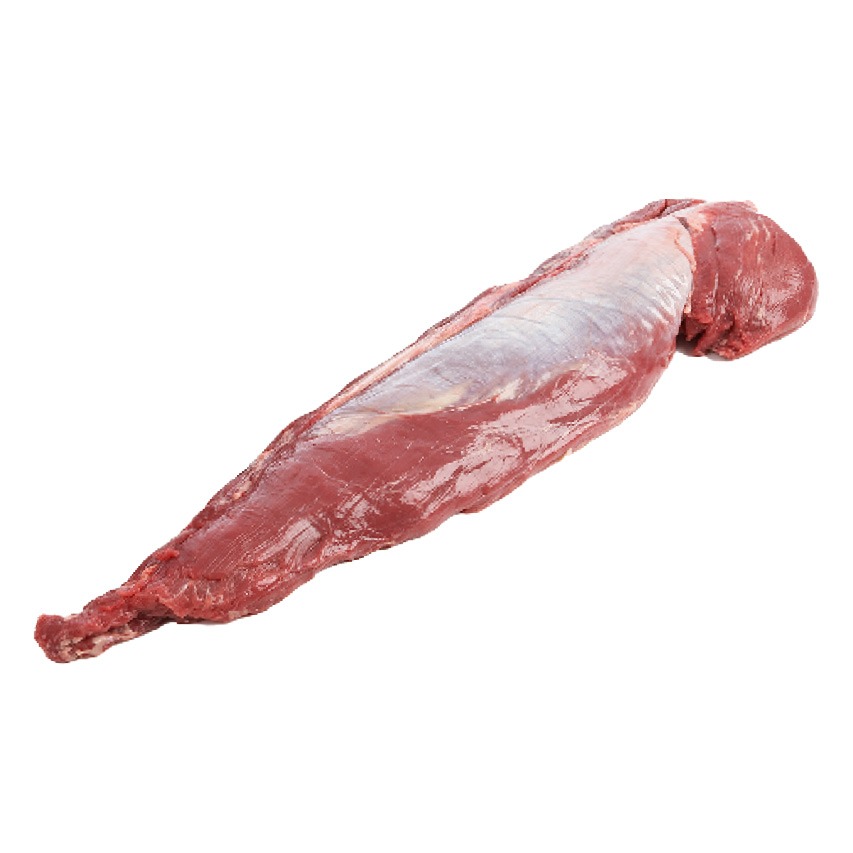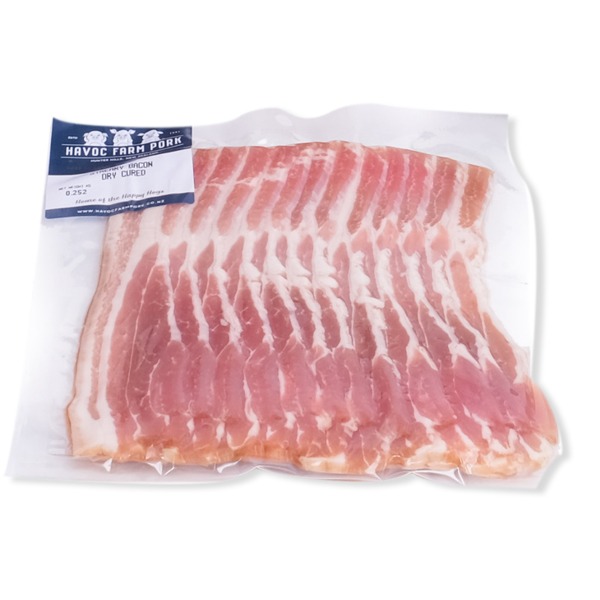 Havoc Farm Streaky Bacon 250gm
Havoc Farm Dry Cured Streaky Bacon.  The best breakfast bacon. Beautiful 100% NZ Dry Cured Streaky bacon for breakfast, lunch and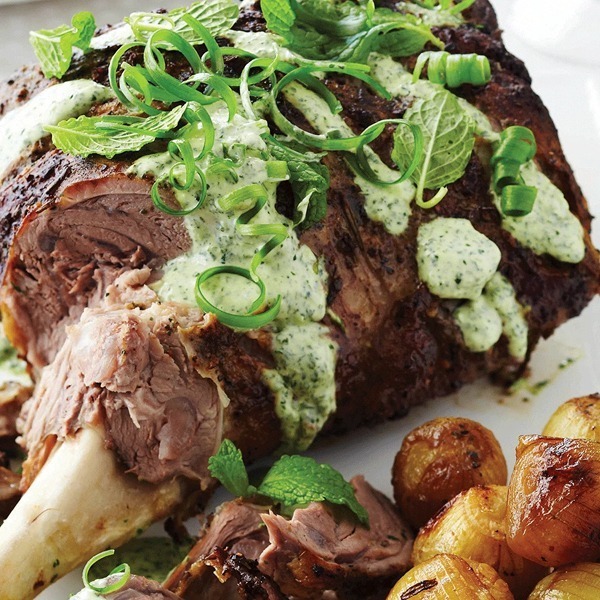 SERVES: 8-12
Difficulty: easy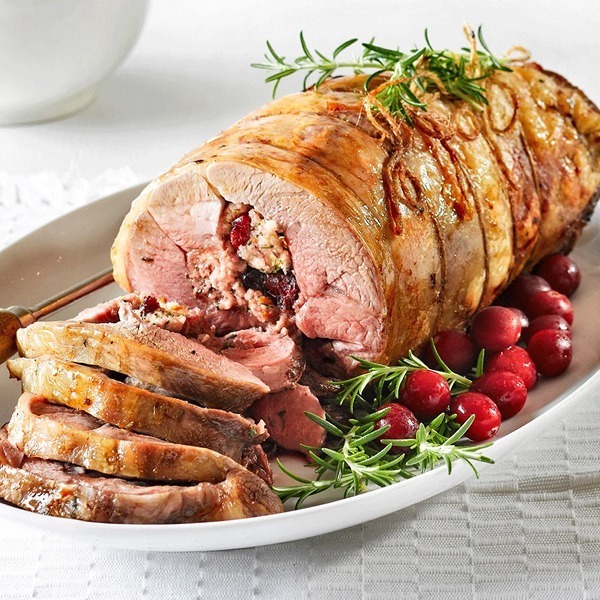 SERVES: 8-10
Difficulty: easy