Blanquette de Veau
Preparation Time:

30 mins

Serves:

6-8

Cooking Time:

180 mins

Ready Time:

180 mins

Cooking Method:

Slow Cook

Difficulty:

easy
1.5 – 2kg Rose Veal Shoulder or Dice cut into 2cm bite sized pieces
2-3 litres veal or chicken stock
Bouquet garni of 2 x celery stalks, tied together with 3 bay leaves and 6 thyme sprigs
1 onion studded with 1 clove
15 baby onions
1 Ltr veal or chicken stock
1 Tbsp butter
Pinch Salt
500g button mushrooms, cleaned and halved or quartered depending on size
Lemon juice from ½ lemon
FOR THE SAUCE
80 grams butter
80 grams flour
Reserved stock, approx. 1 litre
3 egg yolks
½ cup cream
Dice veal into approx. 2cm cubes.
Purge the meat by placing the Veal pieces in a pot and cover with water, bring to the boil and reduce to a simmer for 2 minutes. Pour into a colander and wash under cold water to remove the scum.
Clean the pot and return the Veal and cover with the stock, bring to the simmer and remove any fat. After 5 mins add the onion and bouquet garni. Simmer for approx. 1.5 – 2 hours until very tender. You may need to top up with extra stock. Once the Veal is cooked strain and keep the stock.
While the Veal is cooking peel the onions and place in a pot, cover with stock, add the butter and simmer until soft but still holding their shape. Approx. 45 mins.
Strain the onions and add to the Veal. Combine the stock from the onions to the Veal stock.
Season mushrooms with lemon juice, set aside.
TO MAKE THE SAUCE
Place butter in a pot and heat until foaming, add flour and beat with wooden spoon for 30 seconds. Slowly add the stock mixing all the times to remove lumps. Use a whisk if needed. Simmer for 10mins stirring often, add mushrooms and cook for a further 10 – 15 mins.
Pour the mushroom sauce over the Veal and onions and season if needed. This can be done in advance.
Whisk yolks and cream together, add 3 Tbsp of the sauce and mix. Then add the cream mix to the Veal dish and combine. Check seasoning adding salt or lemon if needed.
TO SERVE
Serve with either potatoes, rice, or noodles. Garnish with chopped parsley.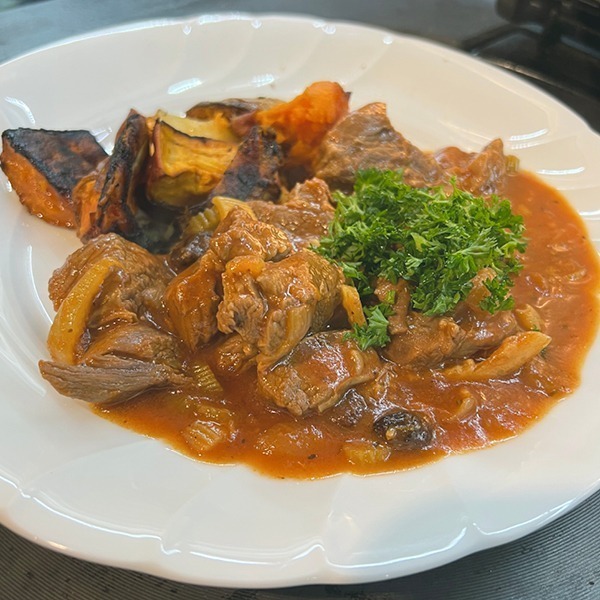 SERVES: 6
Difficulty: easy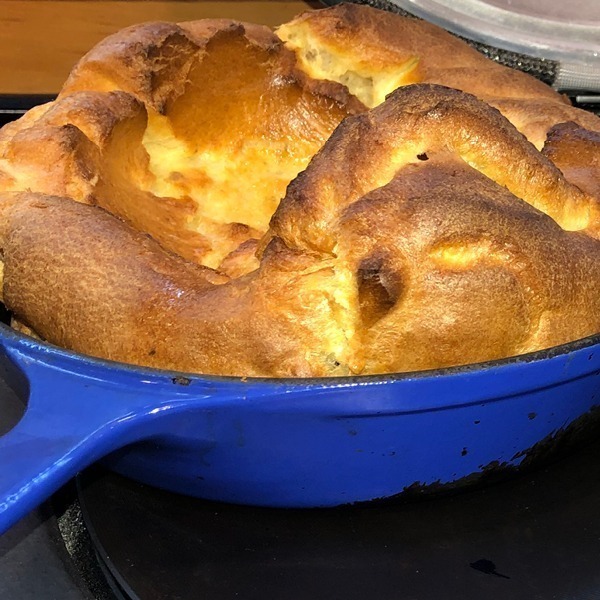 SERVES: 2-4
Difficulty: easy