Beef Quesadillas
Preparation Time:

45 mins

Serves:

4

Cooking Time:

5 mins

Ready Time:

50 mins

Cooking Method:

Braising

Difficulty:

easy
500gm beef mince
1 onion, finely chopped
1 Tbsp chopped fresh oregano
1 cup fresh breadcrumbs
1 tsp dried oregano
1/2 tsp ground cumin
1 egg
TOMATO SALSA
3 tomatoes
2 spring onions, finely chopped
1 chilli, deseeded and finely sliced
Juice and grated zest of 1 lime
A handful of fresh coriander leaves, roughly torn
TO SERVE
6 tortillas
1 mashed avocado
1 and 1/2 cup grated cheddar cheese
A squeeze of lime
2 Tbsp olive oil
Mix the beef mince, onion, fresh oregano, breadcrumbs, dried oregano, cumin and egg together in a bowl.
Season with salt and freshly ground black pepper.
Divide the mixture into 16 even-sized balls then press to form flat patties, place on a tray, cover and place in the fridge for half an hour.
TO MAKE SALSA
Dice the tomatoes and place in a bowl.
Add the spring onion, chilli, zest and juice of lime and coriander leaves.
Season to taste.
TO MAKE THE PATTIES
Remove beef patties from the fridge.
Heat the oil in a large frying pan over medium heat and cook the patties in batches for about 5 minutes, turning once until cooked through.
Transfer to a plate as you go.
Wipe out the frying pan with kitchen towel and place back over the heat.
TO SERVE
Lay a tortilla on the bench and spread with the mashed avocado.
Scatter over the cheese.
Place 2-3 beef patties on each and finish with the tomato salsa.
Fold in half.
Slide filled tortilla into the frying pan, in batches, and cook for 2-3 minutes, turning once until the tortilla is crisp.
Serve with lime for squeezing.
Recipe by Kathy Paterson for recipes.co.nz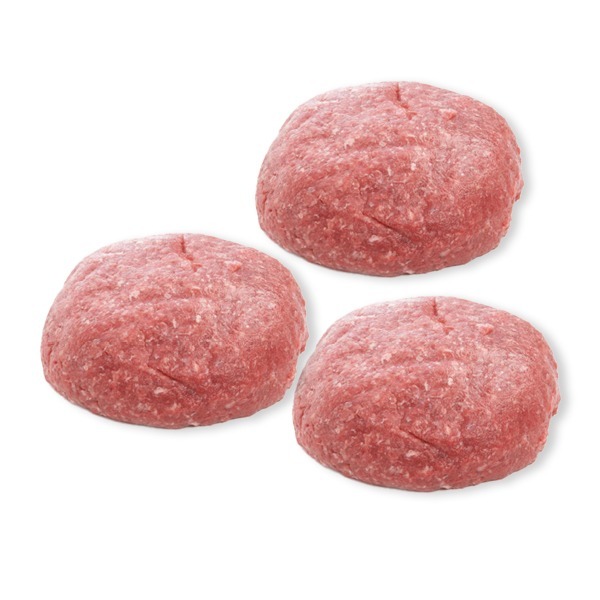 Stock up now on this amazing mince deal! 3 x 500gm Premium NZ beef mince at only $29.95 NB Product is sold
SERVES: 4-6
Difficulty: easy
SERVES: 4
Difficulty: easy
SERVES: 2-3
Difficulty: easy