Beef Eye Fillet on Barbeque or Oven With Cream Sauce
Preparation Time:

20 mins

Serves:

8-10

Cooking Time:

45-60 mins

Ready Time:

50-65 mins

Cooking Method:

Barbecue

Difficulty:

easy
1 Whole Beef Eye fillet
Sea Salt and cracked pepper, to taste
Fresh herbs (optional)
Olive Oil
Butcher's string, or skewers
FOR THE CREAM SAUCE
2 Tbsp butter
1/3 pack beef jus
1/2 bottle of cream (125ml),
Salt, cracked black pepper
1 cup finely sliced button mushrooms
Using a fine, sharp knife, remove all of the silver skin from the fillet.
Either trim off the thin, tapering tail end from the fillet or fold it under and secure with string or skewers so the beef is roughly the same thickness end to end.
Season the fillet well with good olive oil, cracked black pepper and salt.
Leave covered at room temperature at least 40 minutes before cooking. This is critical for all cooking but especially so for barbecuing.
Preheat the BBQ until hot. Brown the beef well on all sides, turning it with tongs. Reduce the heat to low (or move the beef further from the heat) to complete cooking. Turn the fillet often, brushing with more oil during cooking. Allow about 40-45 minutes for rare.
Stand the fillet for 10 minutes before carving and serving.
Turn occasionally.
We would also recommend basting the Beef with a good Balsamic Vinegar twice during cooking.
Serve with Gourmet Direct Beef Jus, heated, alongside, or Cream Sauce (see recipe below).
CHEF'S TIP
If you have a lidded BBQ, once the fillet has been seared on all sides, turn the heat down, cover and cook for 20-30 minutes (cooking time will depend on the thickness of the fillet).
OVEN VARIATION
Preheat oven to 190°C.
Prepare meat as above.
Heat a large frying pan or grill over a high heat. When hot add eye fillet and sear until browned.
Transfer eye fillet to an oven tray and place in the oven.
Rare – 25 minutes or an internal temperature of 55°C
Medium rare – 30 minutes or an internal temperature of 60°C
Medium –an internal temperature of 68°C
Well done an internal temperature of 75°C or above.
Note: Cooking times vary slightly depending on size of meat.
Check internal temperature of meat 20 minutes into cooking and every 6 minutes after that.
When cooked remove from oven and loosely cover with foil and allow to rest for 15–20 minutes.
MAKE THE CREAM SAUCE
On a low heat place the pan you used to cook the steak in on the stove top.
Deglaze the pan with 2 Tbsp butter to mix all the juices from the steak.
Add 1/3 pack of beef jus.
Add ½ bottle of cream (125ml). Stir to combine.
Season to taste wtih Sea Salt and cracked black pepper
Reduce to a creamy consistency.
Finely sliced, lightly fried button mushrooms can be added (optional).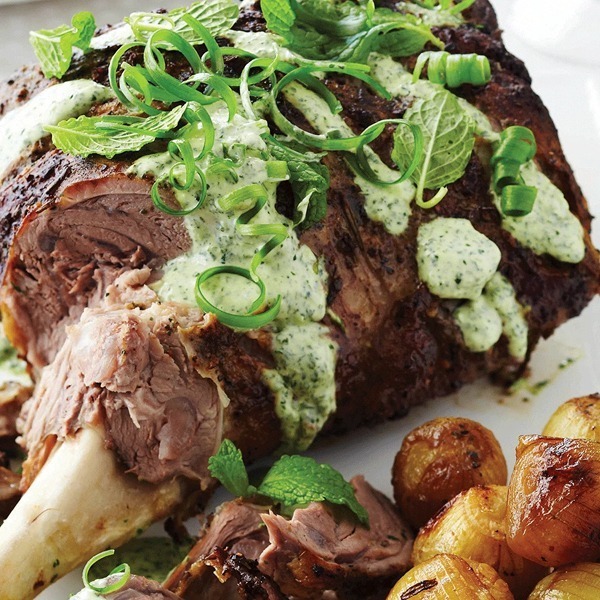 SERVES: 8-12
Difficulty: easy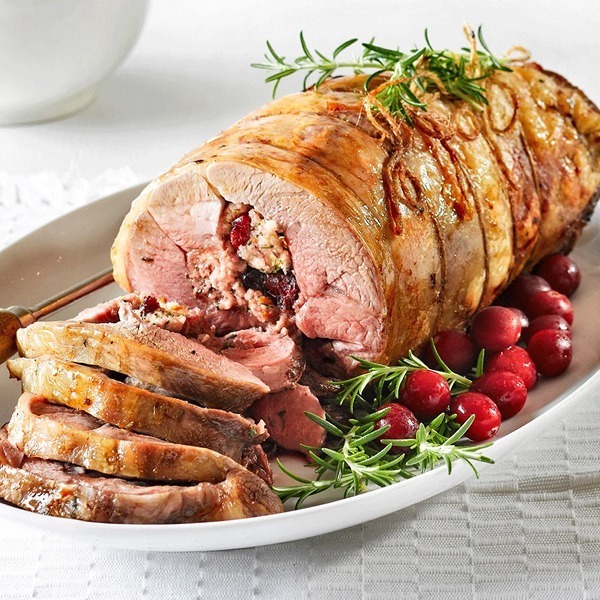 SERVES: 8-10
Difficulty: easy