Allyson Goftons French Cassoulet with Pork Belly and Lamb
Preparation Time:

60 mins

Serves:

8

Cooking Time:

90 mins

Ready Time:

150 mins

Cooking Method:

Slow Cook

Difficulty:

Easy
Cassoulet remains the indisputable king of dishes of southwestern France, combining all the famed ingredients of this area in one hearty rustic dish. It's hard to make a classic Cassoulet in New Zealand, as we cannot obtain authentic Toulouse sausages, so I have put a twist on the classic, using lamb and salted pork. Adding a few portions of duck confit will help make it more authentic .
To serve 8
Ingredients
2-3 slices pork belly
1 tablespoons flaky salt, less if using finely milled
500 grams died haricot beans
1 bouquet garni
1.2 kilograms lamb cut into large chunky pieces
100 grams duck fat – failing this use unsalted butter a light flavoured oil
6 duck sausages, optional – or use chunky lamb sausages
2 whole tomatoes, blanched and diced
2 onions, peeled and diced
4-6 cloves garlic, crushed peeled and mashed to a paste with salt
1 carrot, peeled and diced
2 tablespoons tomato paste
6 cups quality chicken or light lamb stock
½ cup breadcrumbs – fresh white is best but use what you have to hand
Method
Begin the day before. Rub the salt into the pork slices and place in a container in the fridge over night. Soak the beans in plenty of cold water overnight. The next day, wash off the salt and drain the beans. Preheat the oven to 150 degrees Celsius.
Put the beans, stock and bouquet garni, into a large flameproof casserole, and simmer gently for 1 hour or until almost tender.
Dice the pork. Brown the meats well in the duck fat or oil and set aside.
Add the onions, garlic and carrot to the residue fat and brown lightly without burning. Stir in the tomato paste and tomatoes, scraping the bottom of the pan to remove any sediment – adding a little stock from the beans will help here.
Stir the tomato, onion mixture and meats into the casserole, arranging the pieces of meat evenly amongst the beans. If you have a friendly butcher, ask him for a piece of pork skin to put on top. Scatter over the breadcrumbs.
Bake in the preheated oven for 1 ½ hours or until the meat and beans are tender. In past times, duck fat would have been added a little at a time through a hole, cracked in the crumb crust. The fat softened the beans, gave flavour and, eventually rising to the top, covered the dish and, when cold, set hard and preserved the food under the crust.
© Recipes and Photographs copyright Allyson Gofton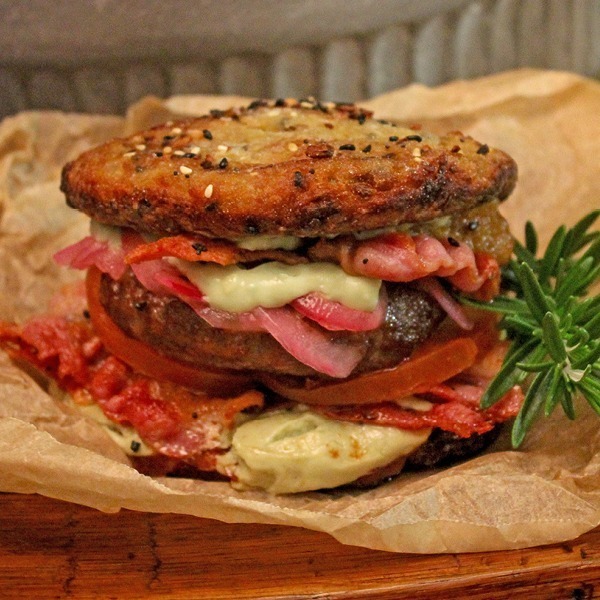 SERVES: 6
Difficulty: easy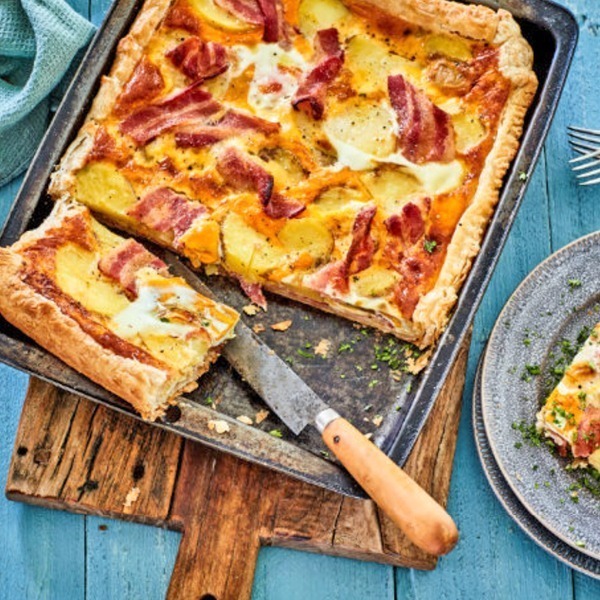 SERVES: 4
Difficulty: easy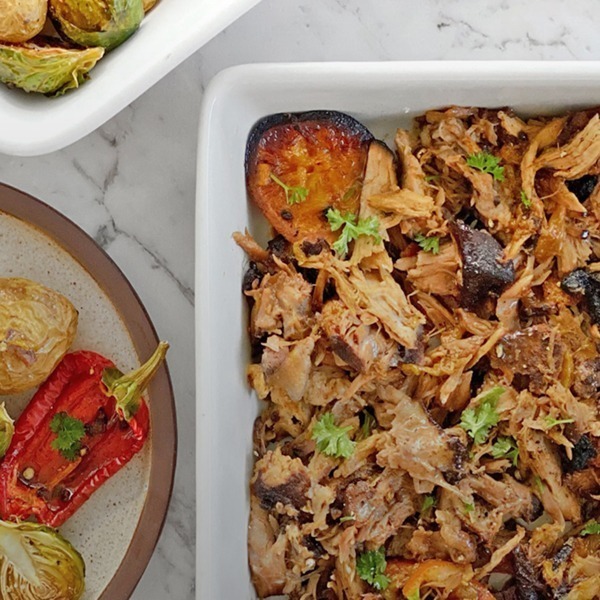 SERVES: 4-8
Difficulty: easy