Traditional Dukkah
Use as a dip with great bread and Frantoio olive oil or substitute or blend with bread crumbs, herbs and lemon zest for a terrific meat crust.
PRODUCT SPECIFICATION
Approximate Weight: 100grams

$9.95/each
Out of stock
Traditional Roasted Dukkah. 100gm.
---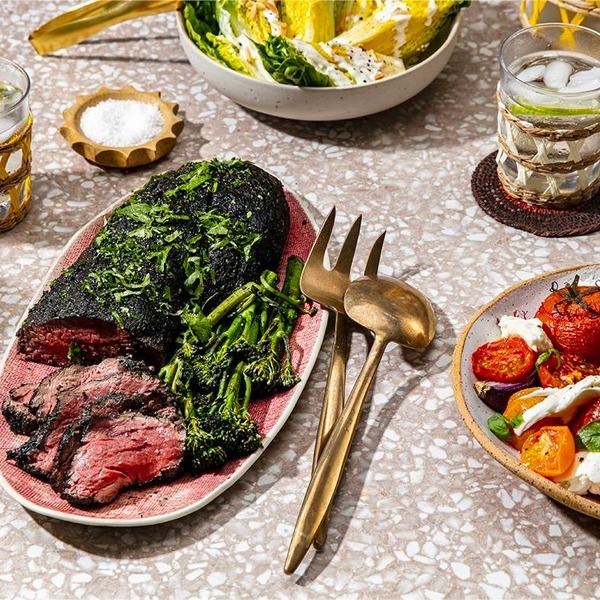 Blackened Barbecue Eye Fillet with Semi Roasted Tomatoes and Cos Lettuce
Serves: 8+
Difficulty: Easy
No nutrition information for this product..!