Aromatics Plum Crazy 300ml
Sharp and Spicy Plum Sauce
Black Doris plums, with the addition of soy sauce, tomato, garlic and limes.
A very smooth creamy texture, with a pleasing acidity from the use of limes and pickled chillis
Serve it as a side sauce with char-grilled lamb or roasted venison.
PRODUCT SPECIFICATION
$11.95/each
Out of stock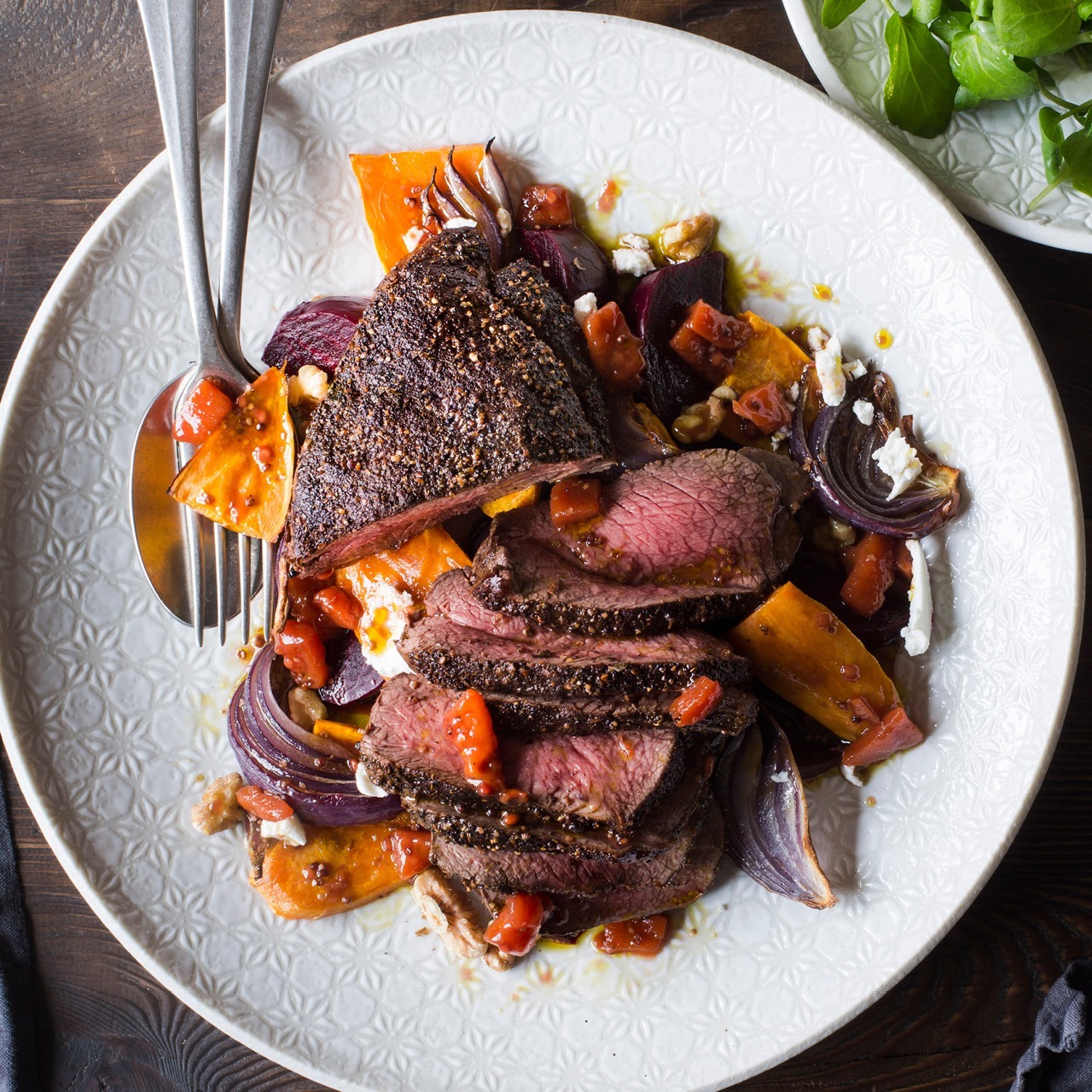 Venison Roast with Pepper Crust and Honey, Kumara and Beetroot Salad
Serves: 3-4
Difficulty: Easy
No nutrition information for this product..!