Organic Free Range Chicken Supremes
Free range and organic, each pack contains four chicken breasts with wing bone left in for extra flavour.  This really is a great way to buy your favourite cut of chicken breast.  Bostock's Chicken Supremes free-raised in the sunny Hawkes Bay. Skin on Chicken Supremes.
Product Sold frozen to ensure locked in freshness.
PRODUCT SPECIFICATION
Serves Per Pack: 4
Pieces Per Pack: 4
Price Per KG: $39.95
Approximate Weight: 1kg

$39.95/each
No Recipe associated with this product..!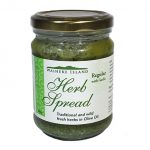 100% Free Range and Organic NZ bred chicken.